Instant Swap and Go Unlimited Battery Life
The Provide convenient, fast and safe smart battery swapping services for users of electric two-wheeler, which perfectly solves the pain points of too long charging time, difficult to find a place to charge, and unsafe charging, and realizes unlimited battery life anytime, anywhere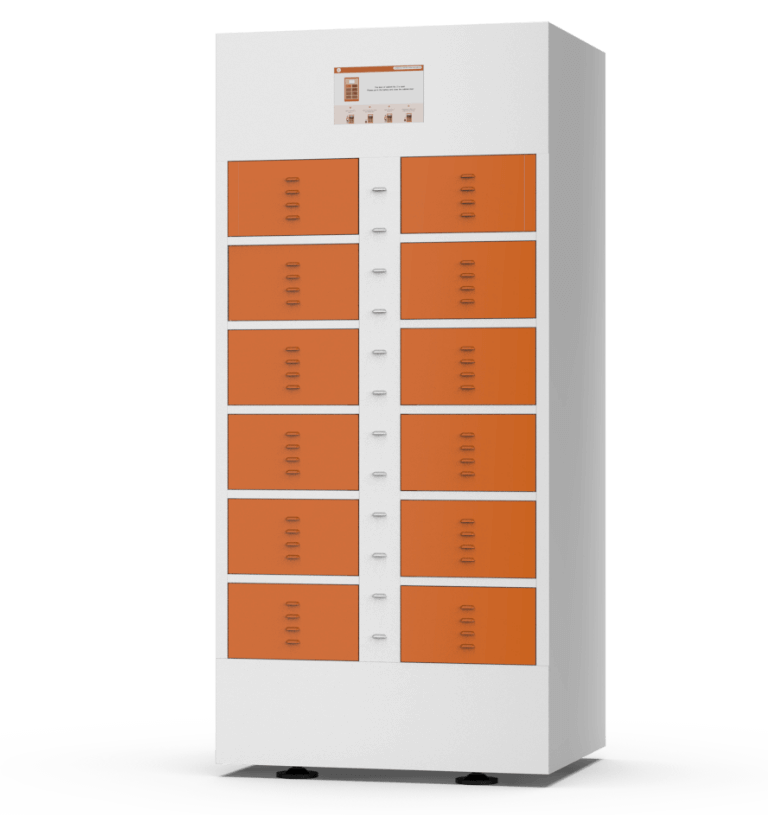 Smart Swapping Station
The swapping station adopts a high-precision explosion-proof cabinet with a built-in light source meter, which is safe and convenient to use.
It provides one-stop code scanning service and provides users with a better and faster battery swapping experience.
The swapping station has its own high temperature alarm and fire extinguishing system, which can be self-protected, real-time voltage detection and monitoring to avoid accidents, and cloud data exchange to realize full automatic stop.
At the same time, intelligent power transformation and adjustment can be carried out based on customer needs, including the installation of smart equipment, line transformation, charging equipment installation, and safety monitoring system construction. (Currently our special lithium battery supports only).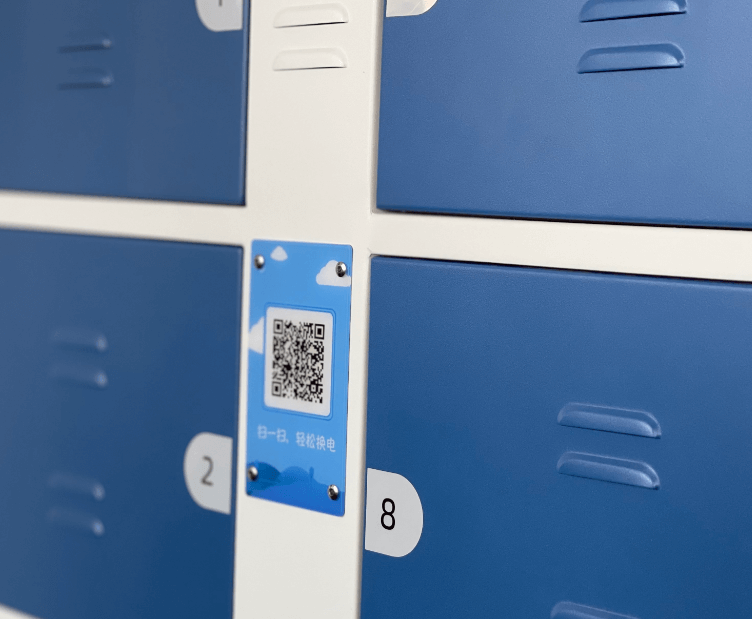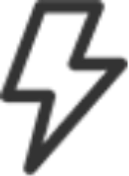 Abnormal Automatic Power Off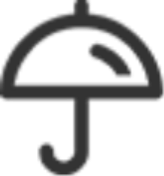 Explosion-proof Cabinet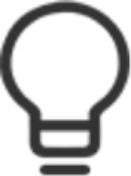 Built-in Light Source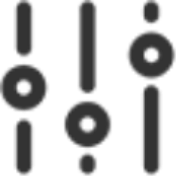 Total Power Control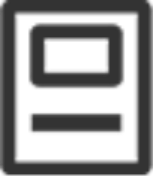 Built-in Ammeter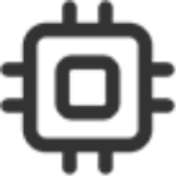 Cell Expansion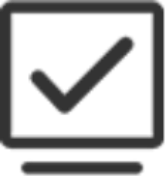 message.Adaptive Charging Solution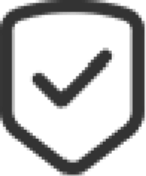 Overcharge Safety Protection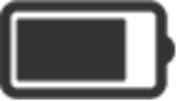 Multiple Battery Swapping Methods
High Temperature Alarm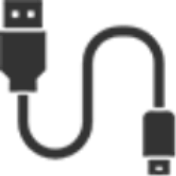 Mutual Telecommunication

Mutual Telecommunication
Multi-model Swapping Station, Personalized Customization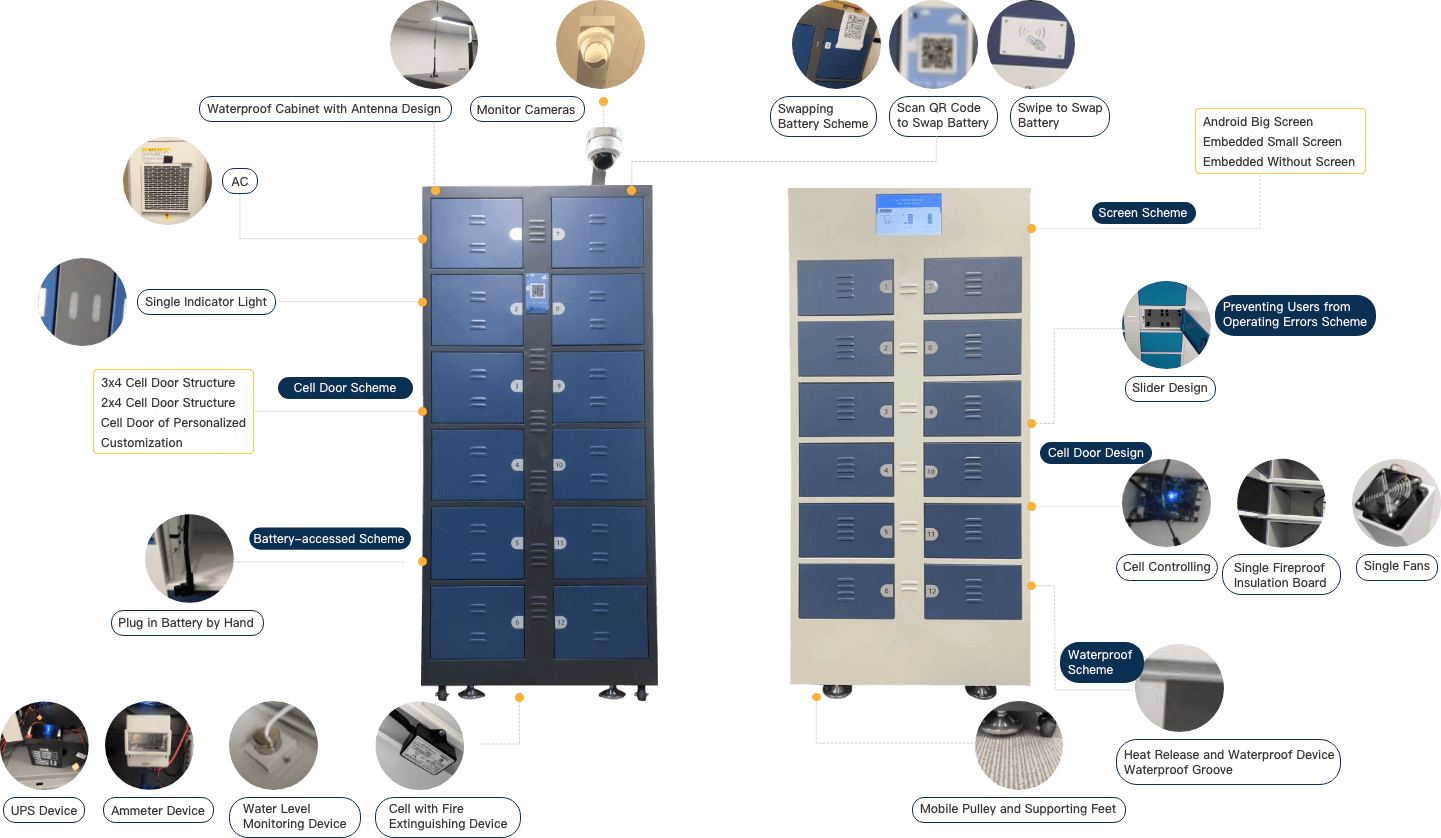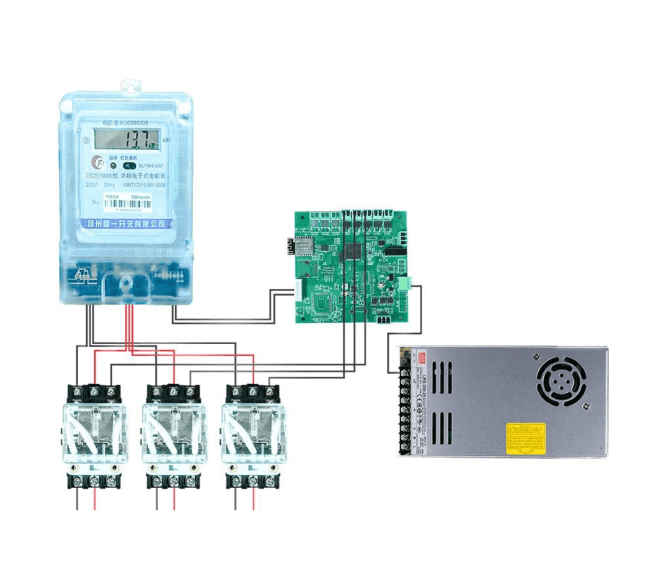 Safety Performance
Our Swapping Stations separate strong and weak currents circuits, and utilize multiple detection functions to implement safety protection measures.
High Temperature Alarm
The battery has a built-in thermistor sensing probe, and the background program will automatically protect it when there is a temperature abnormality, and immediately disconnect the battery from the cabinet.
Voltage Detection
Each single cell of the Swapping Station will perform real-time voltage detection, and synchronize the voltage data with the background. If there is an abnormality, the notification will be sent at the first time. Then the DC circuit connection between the battery and the cabinet will be cut off. Immediately disconnect the strong currents circuit between the power grid and the cabinet.
Full Stop Automatically
A high-precision voltage detection module is designed in the battery, which can detect accurately to the millivolt level, and is equipped with 485 telecommunication to transmit data. There will be multiple (BMS/charger/replacement cabinet/cloud) protection, and a stop order will be issued to avoid overcharging.